UK Extrusion are delighted to be nominated as finalists at the Plastics Industry Awards. This prestigious awards ceremony is held in London each November and we are thrilled to be in the running again, twice!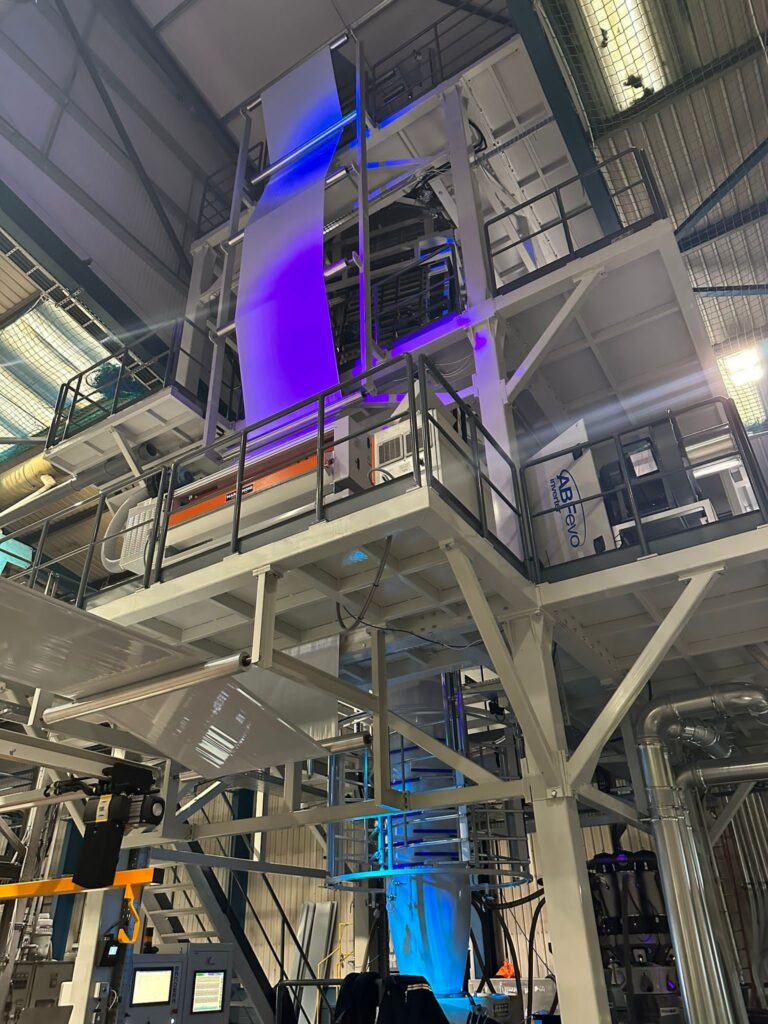 We are doubly pleased that we have been chosen as finalists for two separate projects, both in the Supplier Partnership Prime Machinery category. This sector is always the most hotly contested and we are proud to be featuring alongside Bole, Engel, Arburg, Krauss Maffei and STV Machinery.


Our first entry is with our customer Elite Plastics based in Hereford. Elite is one of the UK's leading independently family owned and run companies, specialising in extruding, printing, converting and recycling of polythene films, bags and covers. In order to provide an improved service for their clients, Elite identified the need for a multi-layer blown film line. This would enable them to offer technically superior films using different materials and most importantly 30% recycled content. UK Extrusion and engineers from Bandera worked with Elite to to provide the perfect line for their requirements. It was no mean feat given that even the roof had to be raised to install it! The project was a partnership at every stage, from planning to implementation and subsequent engineering support.


Elite Plastics are also nominated for the Sustainability Award for their Net Zero strategy which includes solar panels on the their extrusion hall roofs, multiple energy saving projects, vastly increased use of recycled material developing the circular economy and investing in technological advancements.


Our second entry is with our customer Berry Global. Through a fruitful collaboration with UK Extrusion, plastics packaging manufacturer Berry Global has upgraded the recycling process at its site in Bromborough, Merseyside. With UK Extrusion's advice, Berry has taken steps towards maximising energy efficiency while also using less space. Central to this project was the Plasmac ALPHA XS, an air-cooled recycling extruder that replaced the previous water-cooled machine. Berry has been delighted with the level of service and support provided by UK Extrusion throughout the trial period and subsequent purchase and installation of further machines. "The engineering excellence and experience exceeds expectations".


The UK Extrusion team and our friends at Elite and Berry are looking forward to the event on November 17th. The PIastics Industry Awards are always eagerly anticipated. It's a great event, where we will catch up with old friends, raise a glass and hopefully pick up an award. Do come and see us if you are going, we would love to buy you a beer!


Being nominated is a great honour in itself. Best of luck to all participating. #PIA2023